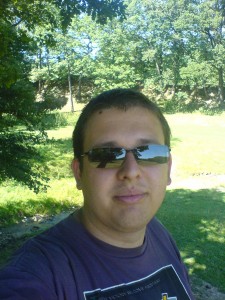 My name is Joe Gagyi Palffy and i love photography, hence the site name. I'm from a small town (~60.000) called Sfântu Gheorghe (Saint George) in the beautiful and amazing, but poorly maintained country of Romania. The country is made up of 3 main regions Moldavia, Wallachia and the most famous one Transylvania (which is where I'm located).
I'm 27 years old, a jack of all trades (i just added website making), currently working as a webmaster.
My main hobbies are photography, cycling, exploring and learning about nature, technology and the world around us.
In February 2012 i traded my 2 year old Panasonic Lumix FZ35/38 and around $450 for a second hand Canon EOS 550D (T2i/Kiss X4) DSLR with a Canon EF-S 18-55mm f/3.5-5.6 IS and a Sigma EX 70-300mm f/4-5.6 DG Macro lenses.
Since then i sold the sigma lens and acquired a Tamron 70-300mm f/4-5.6 VC USD telephoto lens and a Tamron 90mm f/2.8 Macro lens.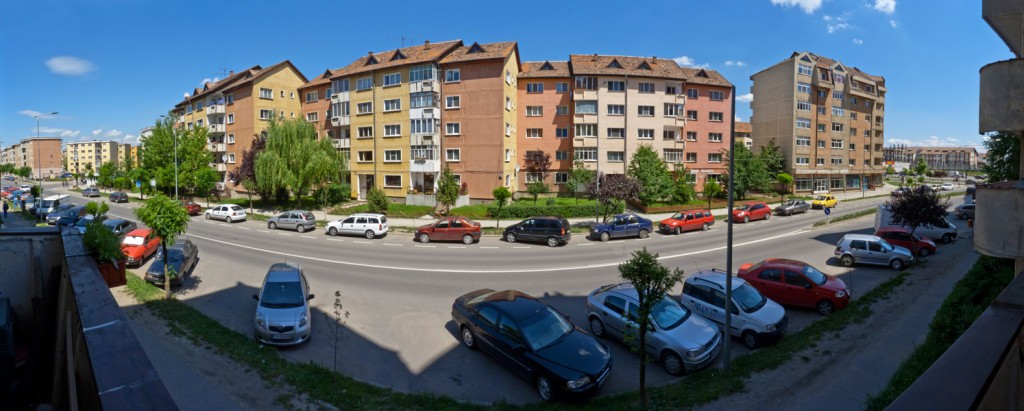 This is the view from my apartment balcony.
Looks like it was cropped from a fisheye lens,
but it's actually a ~7 frame panorama.
If you wish to contact me for whatever reason please click here.